In a growing urban logistics market transportation companies are struggling to effectively change their operation to be smarter and more flexible but at the same time more sustainable. There is a lack of smaller (white label) city hubs suited for smaller and more sustainable delivery vehicles such as cargo bikes and light electric vehicles. 
The existing infrastructure being mostly located in the city's outer skirt does not meet the needs of fast, flexible and sustainable logistics.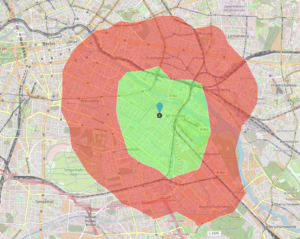 Imaginecargo
Berlin based ImagineCargo, offers a platform for sustainable urban logistics services with a focus on same day and express deliveries for eCommerce businesses. To provide the best service quality in as many cities as possible they have built a network of cycle messengers and cycle logistics operators. Being new to the parcel business they often lack the ability to receive and commission bigger quantities of parcels.
To be able to address eCommerce businesses without a network of local stores or warehouses though, ImagineCargo as a platform operator need to enable their partners to do so. ImagineCargo is prototyping such a hub in Berlin. Between Kreuzberg, Neukölln and Friedrichshain it'll be perfectly located to serve as a CityHub for deliveries within these districts.
Source: Imaginecargo