While Sustainable Urban Mobility Plans (SUMPs) are becoming a requirement for all large TEN-T nodes, Sustainable Urban Logistic Plans (SULPs) are less widespread and well-known across European cities. Therefore, Bax & Company, together with EUROCITIES and Rupprecht Consult organized a ULaaDS session to explore the status of SULPs across Europe and zoom into the example of Stockholm.  
Susanne Böhler and Katy Huaylla from Rupprecht Consult opened the webinar with an overview on SULPs. They talked about the crucial role of logistics in the urban environment, the challenges of the sector and the many stakeholders involved, and the relevant EU regulations.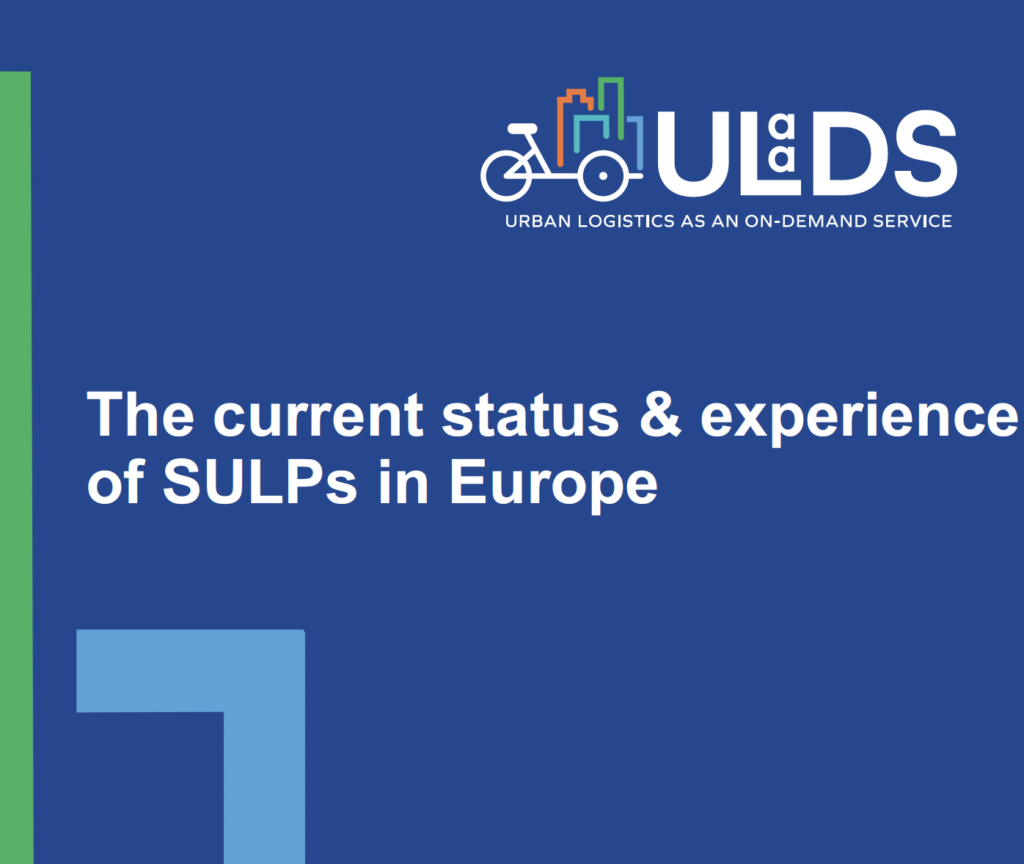 Their study confirms that city administrations seem to be less focused on urban logistics management than passenger transport. Nonetheless, despite the small number of cities that have adopted a SULP or a similar strategy, the level of awareness of European guidelines on logistics is relatively high among medium- and large-sized cities. Their seven recommendations for SULPs are available in the presentation below.
Paul Fenton talked about the efforts and actions to nurture sustainable urban logistics in Stockholm, including the city's Freight Plan, which is due for renewal soon. The city has six focus areas: Coordination, Off-peak deliveries, Geofencing, Älskade stad, Urban Waterways, and E-commerce.  
Watch the recording or download the presentations here to learn more about the other focus areas.
Given the high interest shown for this session, ULaaDS plans to organize similar talks in the upcoming months. So keep an eye on their website, Twitter, and LinkedIn pages to stay informed.