The road freight sector is increasingly accountable for its environmental impact, and stakeholders are responsible for the growing demand for zero-emission trucking. Although fleets are beginning to transition to zero-emission vehicles, logistics operators still perceive several barriers that need to be overcome to engage the transition of their fleets fully.
A new ICCT report, published in conjunction with the European Clean Trucking Alliance (ECTA), identifies several levers that can be activated today to catalyze the growing demand from the logistics sector and accelerate the deployment of zero-emission trucks in Europe.
Stakeholder interviews identified multiple perceived challenges hindering the faster deployment needed to meet the climate targets for the sector. These include the lack of publicly accessible charging and refueling infrastructure dedicated to trucks, limited zero-emission truck availability, operational challenges arising from limited truck driving range, and the higher purchase costs of zero-emission trucks.
The report recommends several actions to accelerate the deployment of zero-emission trucks in Europe. These include:
Building knowledge on real-world performance of zero-emission trucks, particularly as they age, to increase their acceptability and facilitate the development of a second-hand market.
Increasing access to charging and refueling infrastructure through public support and collaboration between fleet owners, truck manufacturers, utilities, and infrastructure providers.
Increasing vehicle supply through binding CO2 regulation to enshrine the ambitions manufacturers have announced for zero-emission production.
Supporting diverse business models, such as trucking-as-a-service, to help overcome the financial challenges associated with zero-emission trucking.
Promoting small fleets' access to the zero-emission truck market, such as through aggregating orders from small carriers and instituting policies tailored to small fleets.
Developing best practices for zero-emission trucking through enhanced collaboration with stakeholders and feedback from early adopters.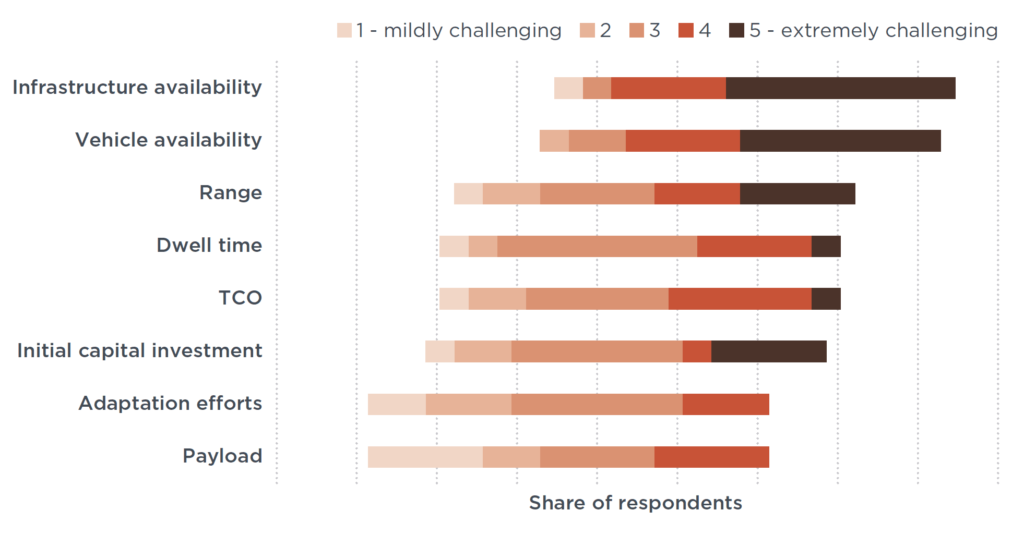 Source: ICCT